So you've shelled out a lot of money and invested in hearing aids. Great! Now comes the maintenance and upkeep of this expensive hearing solution. A lot can go wrong with these tiny, high-tech headphones, so it's important to have the right accessories to keep them clean and safe. These seven things will help you take the best care of your hearing aids
1. Clips and fasteners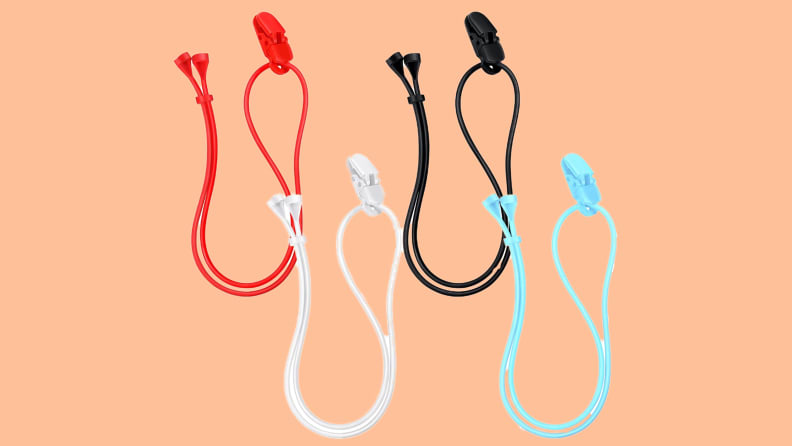 Hearing aids are very expensive and very small. Losing one is extremely easy to do, especially if it belongs to a child. No matter how old you are, if you're worried about losing your hearing aids, you should get a hearing aid clip. They are very affordable and provide priceless peace of mind. This much-loved clip comes in several fun colors, and if you're buying for a kid, this fun Etsy shop has character-themed hearing aid clips they're sure to love.
$14 at Amazon
2. Clothes dryer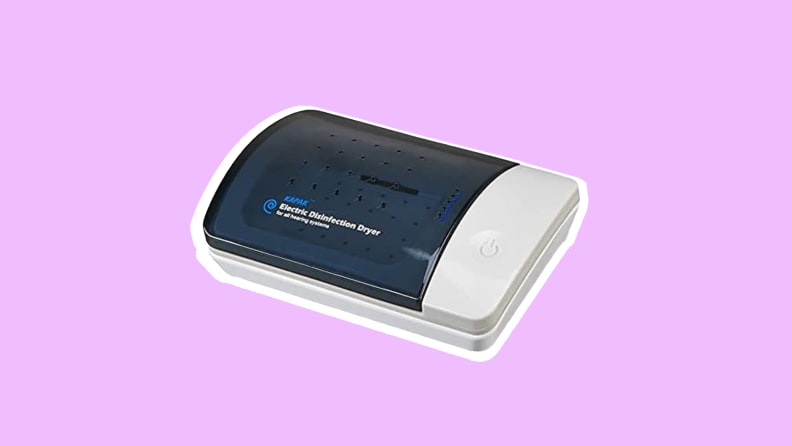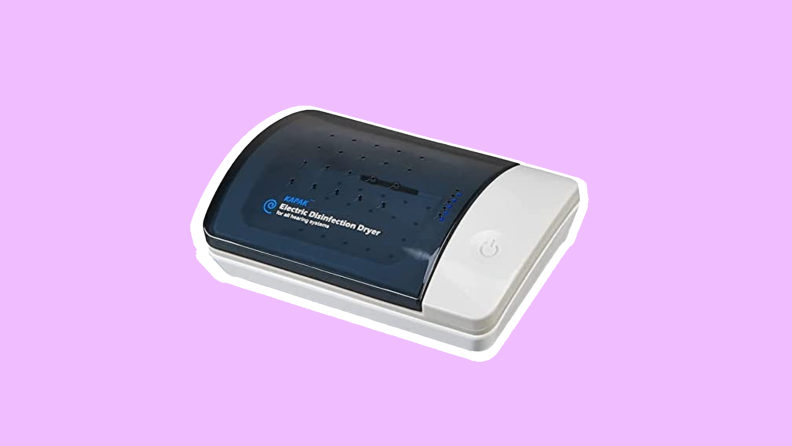 If you wear your hearing aids while working in the garden or if you forget you're wearing them and step into the shower, you know that these little devices don't react well to humidity. Fortunately, there are hearing aid dryers designed to solve this exact problem. A good dryer is well worth the investment to prevent damage to your hearing aids.
$40 at Amazon
3. Battery holder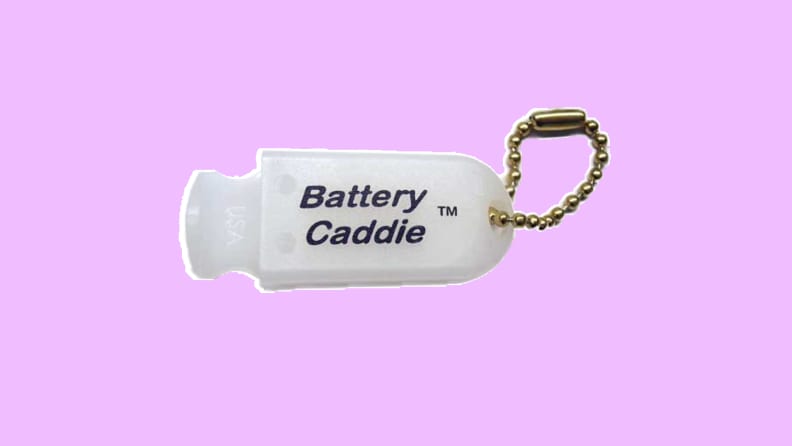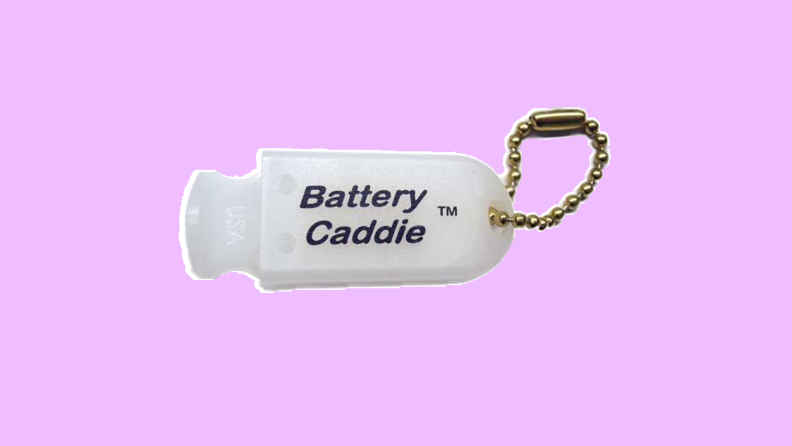 Although there are rechargeable hearing aids on the market, many models still require batteries. It's impossible to know exactly when your battery will need to be replaced, and sometimes it happens at very inopportune times. The batteries aren't small enough to naturally fit in a wallet, but where else can you store them?
This Battery Caddy is a great storage option for hearing aid batteries. You can keep them on your key ring and have batteries on hand at all times without having to worry about where to put them.
$7 at Walmart
4. Moisture-wicking cover and tether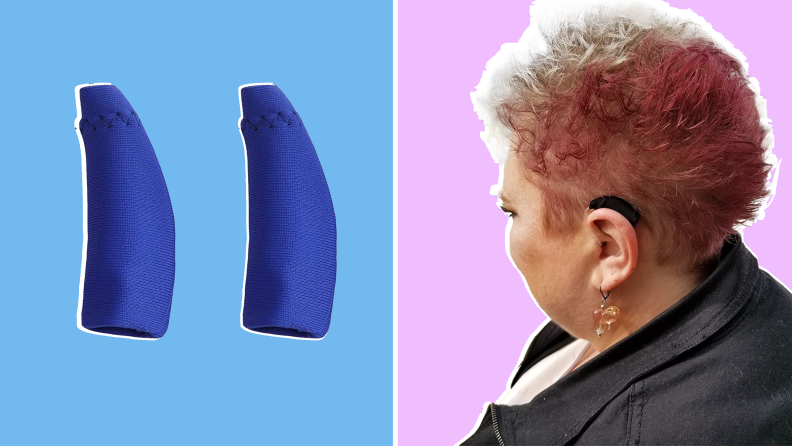 If you want to keep your hearing aids from getting wet, these moisture covers are worth a look. They're just small pieces of fabric designed to fit your hearing aid snugly, and you can get them with or without a clip attached. They are easy to use and easy to store in your wallet or pocket, if needed.
$25 at Amazon
5. Carrying case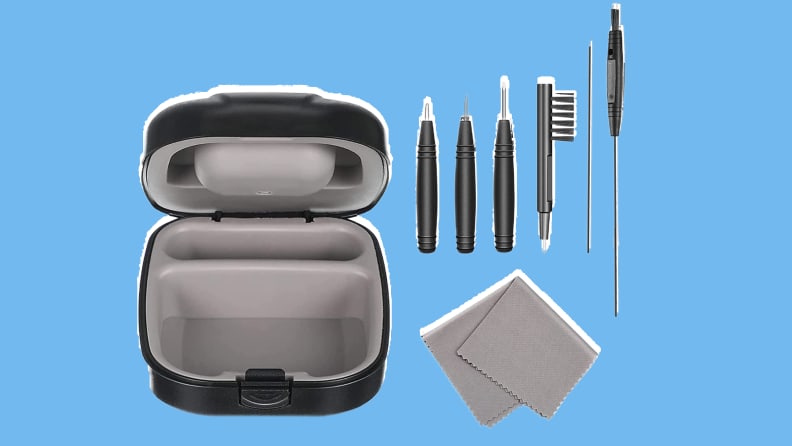 There are many reasons why you might need to remove your hearing aids for a while, but doing so can be risky because they are so easy to lose. The best option in this situation is to store them safely in a carrying case. The Bokoco hearing aid case not only holds your hearing aids, but also comes with several cleaning tools and a cleaning cloth.
$10 at Amazon
6. Wax guards and filters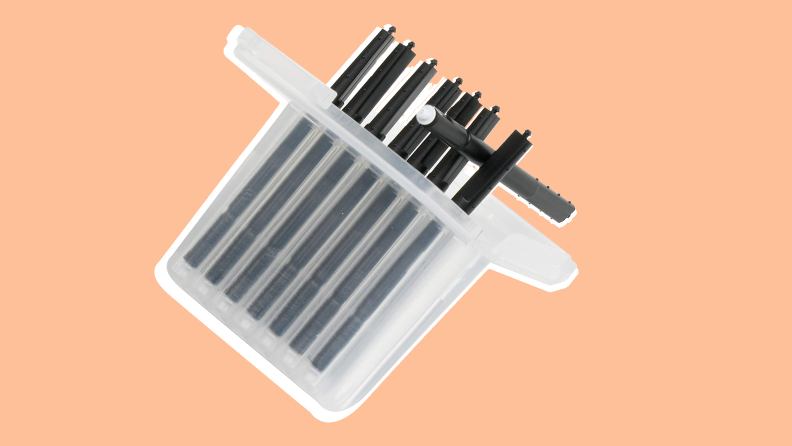 We all have earwax, and that's a good thing, generally speaking. What's not good is when that wax starts clogging up your hearing aids and making your hearing loss worse. It will happen though, so buying earwax filters for your hearing aids is a very good idea. This hearing aid wax guard pack is compatible with Phonak, Resound and Widex.
$13 at Amazon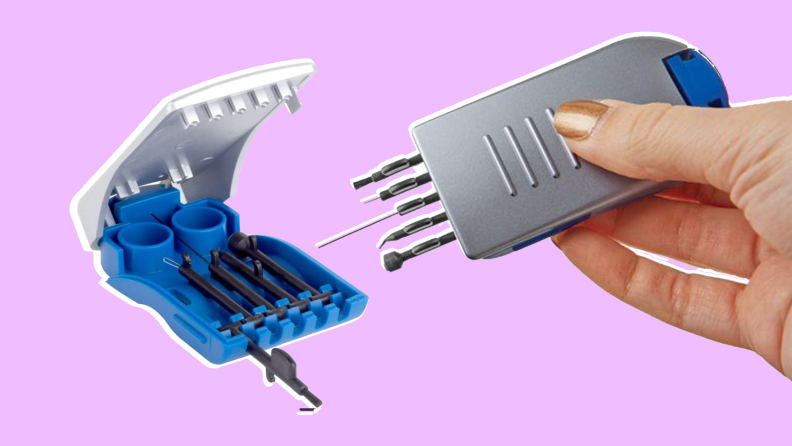 If the wax filters mentioned above aren't doing the trick (and even if they are), sometimes your hearing aids still need a good cleaning. Put away the cotton swabs and toothpicks, because there are cleaning tools specifically designed for your advanced hearing aids. You'll need a few different tools to get the job done, and this 5-in-1 hearing aid cleaning tool kit has everything you need to remove any dust, wax, or grime that might mess up the machines.
$16 at Walmart
Review's product experts have all your shopping needs covered. Follow Avis on Facebook, TwitterInstagram, TikTok or Flipboard for the latest deals, product reviews and more.
Prices were accurate at the time this article was published, but may change over time.